Tips For Your Wedding
Nervous about your wedding day? Not sure where to start? You're totally fine, that's normal!
The process can be overwhelming especially if you are planning it all yourself. I'm here to help with some tips that are hopefully useful to you! I've worked on enough weddings through the past few years to see what couples struggle with the most. Here are my 10 best suggestions.
Wipe the sweat off your forehead, here we go. We're in this together, okay?
Seems like an easy enough answer to all your problems right? Well I know this won't apply to half of you. Maybe you're on a budget or you like every detail to be just right so you must do it yourself! Move on to Tip #2 if you don't believe this fits you. However, I find this to solve stress and lift some weight off your shoulders. If you aren't sure of who to hire - please reach out to me or any other friends that you know that have used one. It is always great to go off recommendations! They work with you to plan your timeline, give direction, advice on vendors, and keep your day running smoothly. I love helping engaged couples with their timeline and giving out my favorite vendors to work with…but it is so nice to have someone doing that as their main focus on wedding day.
If it isn't in your budget, I would still highly consider it.
Tip #2: Have a first look
Seeing each other for the first time before you walk down the aisle is so rewarding. Not only is it a photo-op but it helps the nerves. It is an intimate moment shared just between you two. Reading hand written vows quietly in a secluded spot rather than in front of everyone at the alter can feel more personal. You get to hug it out and spend the rest of day hanging out with your parties!
Tip #3: Trash the shot list
Okay, hear me out. Sounds scary, but is so awesome. This is where genuine moments really shine. When you don't have a shot list, you aren't paying attention to the clock. Go with the flow and enjoy it. If it works with your personality type, it is such a freeing decision.
Pups are family too! They listen to your secrets, kiss your tears, and bark when you laugh too hard. You gotta bring your best friend along even if it is just for part of the day or ceremony. Some couples get ready with their pets or have someone to bring them home after the ceremony.
Tip #5: Bring bubbles for the kids
Champagne for you, fun for them. Bringing the bubbly for your bridal party is always a good idea, but don't forget about the kiddos. Bubbles give them something fun to do and is a great way to spice up your ceremony and reception. Bubbles for everyone!
Tip #6: Get ready in your home
Get cozy. You're home. I love backyard weddings or weddings close to home because there is a sense of relief. You're in your comfort zone. You have mostly everything you need to get yourself ready. There's no chance of that "OH GOD I forget something at home" moment.
What's a heel anyway? Shoes aren't really seen under the long dress so might as well make 'em good. Pick your favorite! Boots and Vans are a personal go-to suggestion of mine.
Tip #8: Make time to step away
Ah yes, allloonnnne timmmme. With the fast pace movement of a wedding, it's nice to take a second with your hunny. Take a breath after reception food, you're frickin' married! Come outside with me or a special place for just us three. It will feel so good.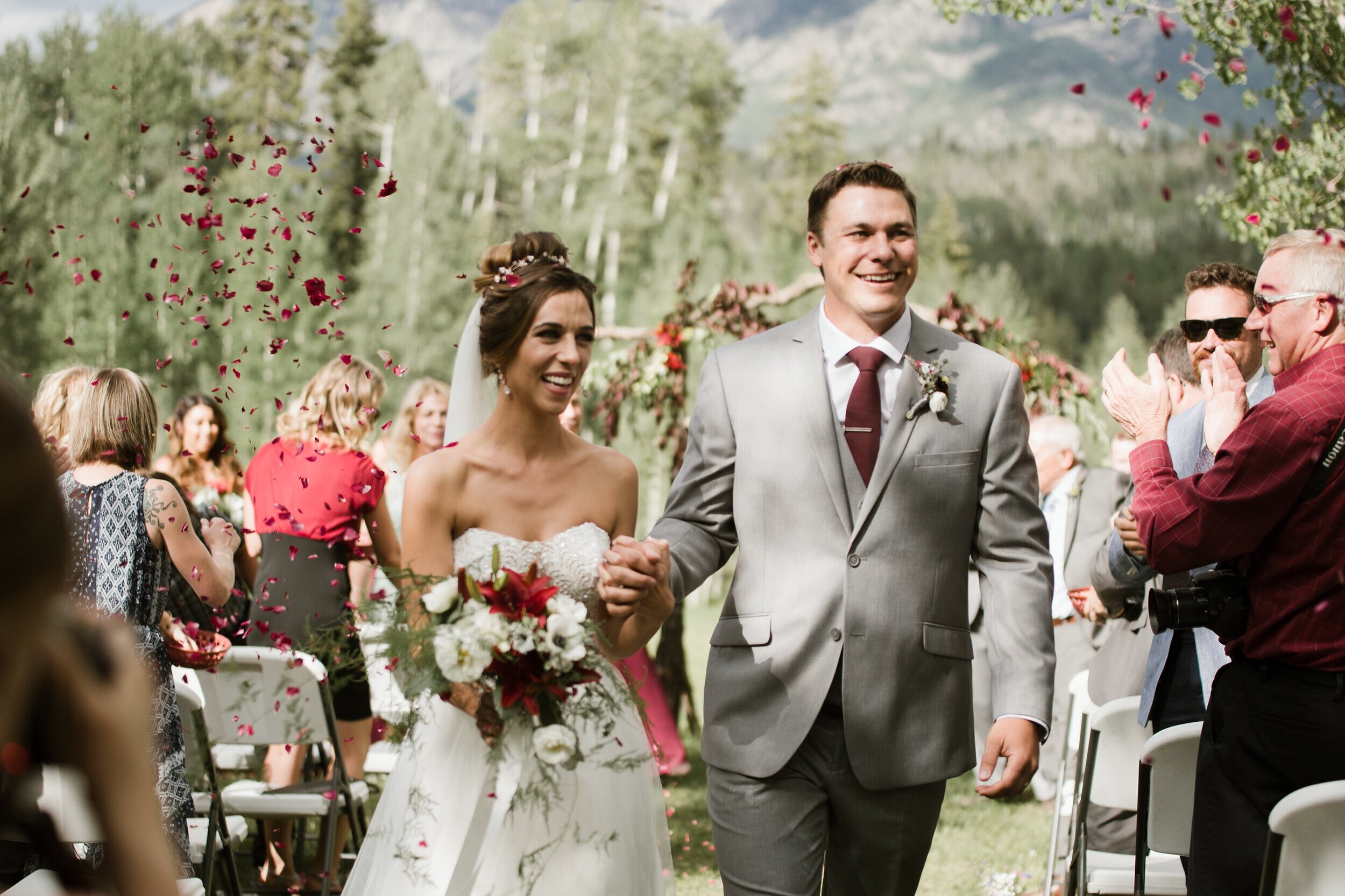 Tip #9: Have an eco-friendly aisle exit
Save da Earf, ya'll. But seriously. There are many eco-friendly exit options that are available. You feel good about not polluting and your venue doesn't have to worry about clean up. Plus your guests having something to throw at you is always a good idea!
Tip #10: Have a fun get-away vehicle
Do you want to leave in your car ORRRRRR a side-by-side? How about a limo or a Mustang? Maybe it isn't in your budget but to have something fun to leave in just makes the end of your night continue on. Are you thinking "but I'll be drunk?" Have a designated friend or family member at the ready!